Picture of the day - June 26, 2005
Old Russell County Courthouse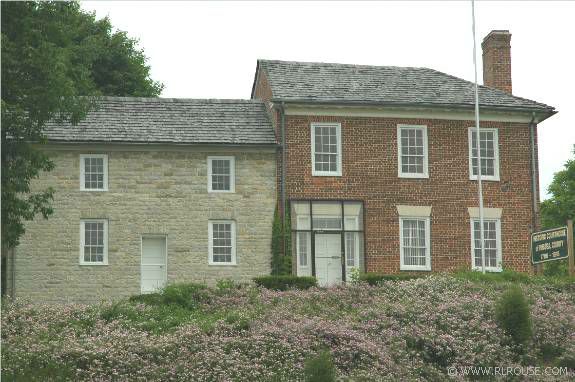 In the early days of Virginia, Washington County was much larger than it is today - it covered most of the western part of the state in fact. But in later years the county was split up into several smaller counties, including Russell County.

In 1799, a new courthouse was built near Dickensonville to serve the people of Russell County. As you can see in today's picture, that Old Russell County Courthouse building still stands today, and it's one of the oldest existing buildings in southwestern Virginia.




In 1818, the county seat was moved to Lebanon, Va where a new courthouse was subsequently built. The county then sold off the old court house building. Today, along with the Dickenson Bundy log cabin that is adjacent to it, the Old Russell County Courthouse is a popular tourist attraction and a favorite of Virginia History buffs. It is now on the National Register of Historic Places and an official Virginia Landmark.

If you would like to visit this historic building, you'll find it on Route 58 just west of Dickensonville.

---
Picture Of The Day Homepage | Submit a photo