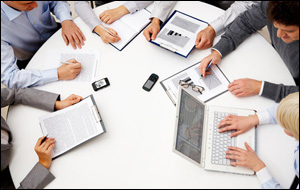 Managing a project from conception to completion is one of the most challenging jobs in the business world. There are so many things to juggle and direct and a single mis-step can set your project back several weeks, if not months.
A good set of Project Management Docs can help you plan and manage every phase of your project while keeping everyone on your team focused on the overall objective and working together towards successfully meeting that end. Managing a project is so much simpler when you start off with an effective plan, in writing, that everyone can read and glean valuable insights and guidance from.
You'll find an entire suite of high quality project management templates waiting for you to download for free at www.projectmanagementdocs.com. Everything you need is provided, including templates for all of the following:
Project Initiation
Project Planning
Project Execution
Project Monitoring and Controlling
Project Closure
As you can see, Project Management Docs has all the templates you'll need in order to guarantee the success of your next project. All of their free Project Management Templates are professionally written by experienced project managers who knowwhat what it takes to succeed. Check them out today at http://www.projectmanagementdocs.com.